The kit and football distribution for lower division clubs has reached the Northern Province with 48 clubs receiving their second allocation for the 2019/2020 season.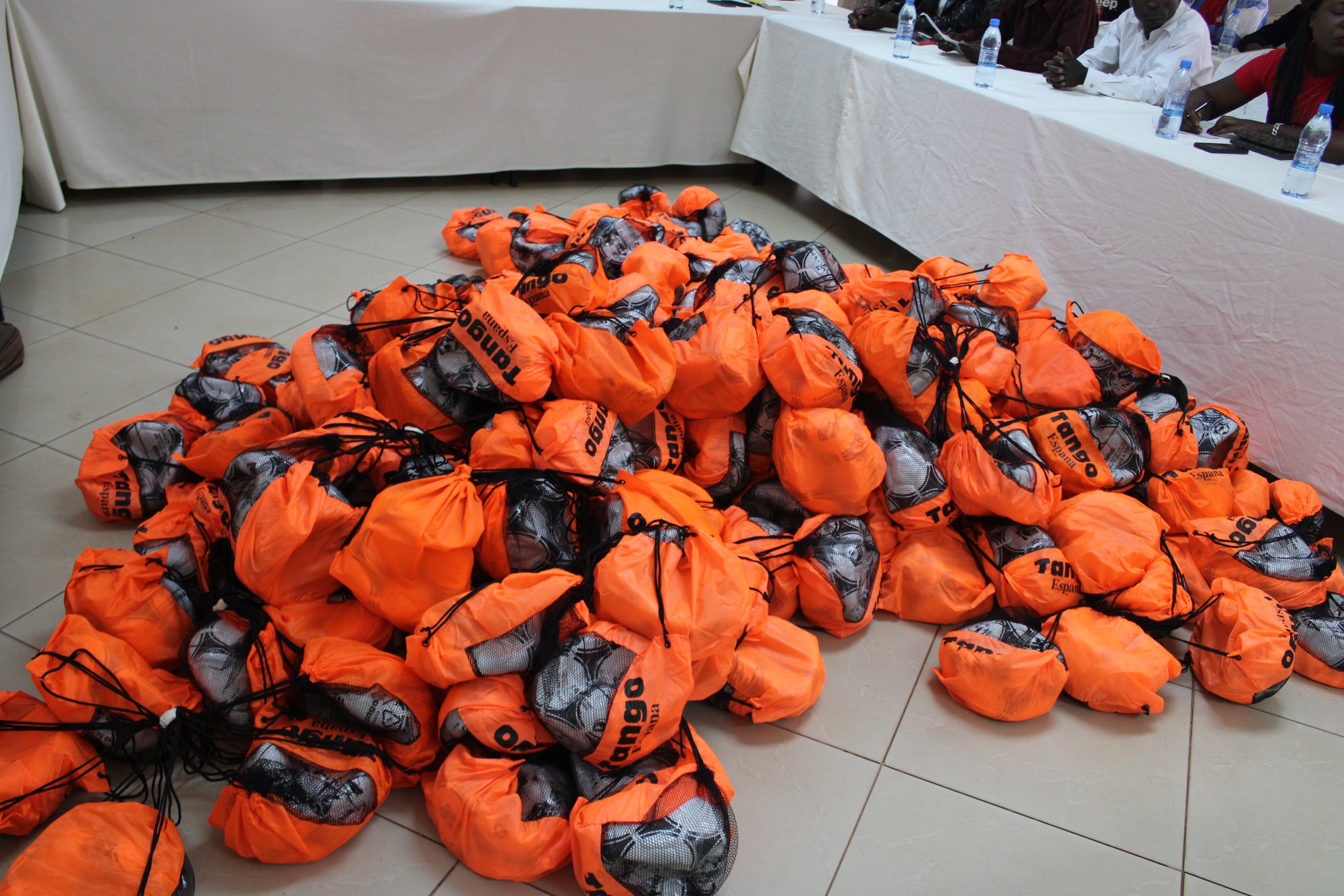 Football Association of Zambia Vice President Rix Mweemba urged members of the football family to unite in order to develop the game.
And General Secretary Adrian Kashala said the kit distribution had reached its third year with all the clubs receiving kit without discrimination.
Mweemba said Zambia could easily meet targets like qualifying for the FIFA World Cup if administrators focused on developing the game.
We need to work together and remove all the squabbles. Our game has become highly politicized and we spend too much time quarreling among ourselves.

he said.
He said that if administrators invested their energy in developing the game, Zambia would easily develop its game.
Mweemba also pleaded with administrators not to be driven by hatred in their quest to enter football management.
He also disclosed that the legal committee was studying the FAZ constitution ahead of the 2020 elective annual general meeting.
Meanwhile, Kashala said that there was nothing sinister about the kit distribution exercise that had been initiated as far back as 2017 by the FAZ Council.
Kashala said that FAZ secretariat staff had traversed the country since 2017 to distribute kit and footballs to lower distribution clubs.
Forty-eight clubs received a set of jerseys and five footballs as promised by the FAZ.
So far kit has been distributed in North Western, Western, Copperbelt, Luapula and Northern provinces.
The FAZ delegation will head to Muchinga Province for the next exercise before heading to Central.
The exercise is part of FAZ's pledge to share resources from the FIFA support program.