The Ministry of Health has announced that the condition of the 3-year-old boy who was found with 44 needles embedded in various parts of the body is stable following a second successful operation at the University Teaching Hospital (UTH).
Richard Zulu, who last November underwent an operation that removed 25 needles from his body at Chipata Central Hospital had a second operation that lasted 3 and half hours on Monday.
Minister of Health Chitalu Chilufya said the multi-disciplinary team of surgeons which was headed by Pediatric Surgeons with support from other surgeons managed to remove 9 of the 20 remaining external bodies in the body.
Dr. Chilufya was speaking when he led a team of journalists and other health officials to the Intensive Care Unit (ICU) ward were the child is being monitored at the University Teaching Hospital.
"The team found two needles in the lower neck, two around the heart, another two in the lungs and three in the liver," Dr. Chilufya said.
He said the surgeons decided to leave some of the external bodies because they needed to reduce the operation time and to ensure that the child was given enough time to recover from the initial trauma.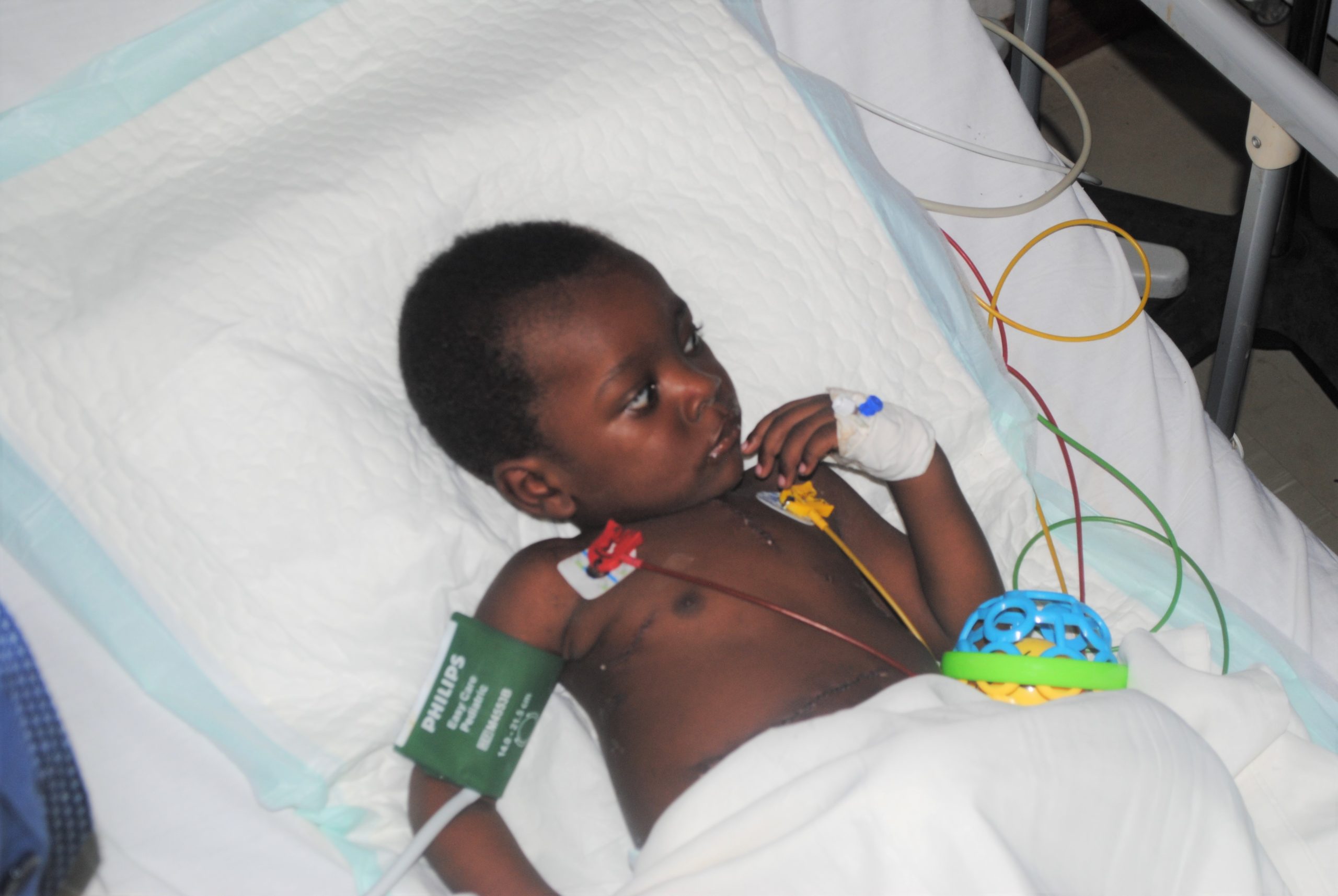 "The needles that were in the delicate areas such as those in the neck and around the cardiac area were removed and so we are confident that the remaining needles are no longer in the delicate areas," the minister added.
The minister disclosed that the surgeons will conduct the second operation at UTH to remove the remaining needles.
Meanwhile, Dr. Chilufya disclosed that a new set of conjoint twins that was recorded in Kabwe were subsequently evacuated in a critical condition to Lusaka for admission at UTH.
"We discovered that the twins have some anomalies as they share some body function and the other has a problem with blood vessels in the head," he said.
He said team of specialists had since been constituted to investigate and determine the way forward for the children's condition.
And Dr. Chilufya said the condition of the twins was stable and reiterated government's commitment to ensure healthy lives of the twins.