Government says opposition People's Party (PP) President Mike Mulongoti will be evacuated to South Africa for further medical treatment.
Minister of Health Chitalu Chilufya said Mr. Mulongoti will be evacuated to South Africa within the next 48 hours to receive further treatment.
Dr. Chilufya said this after visiting Mr. Mulongoti at the University Teaching Hospital (UTH) today.
"As government we have a responsibility of taking care of our citizens with better health care facilities and we won't be selective in giving out this service to citizens regardless of their political affiliation," he said.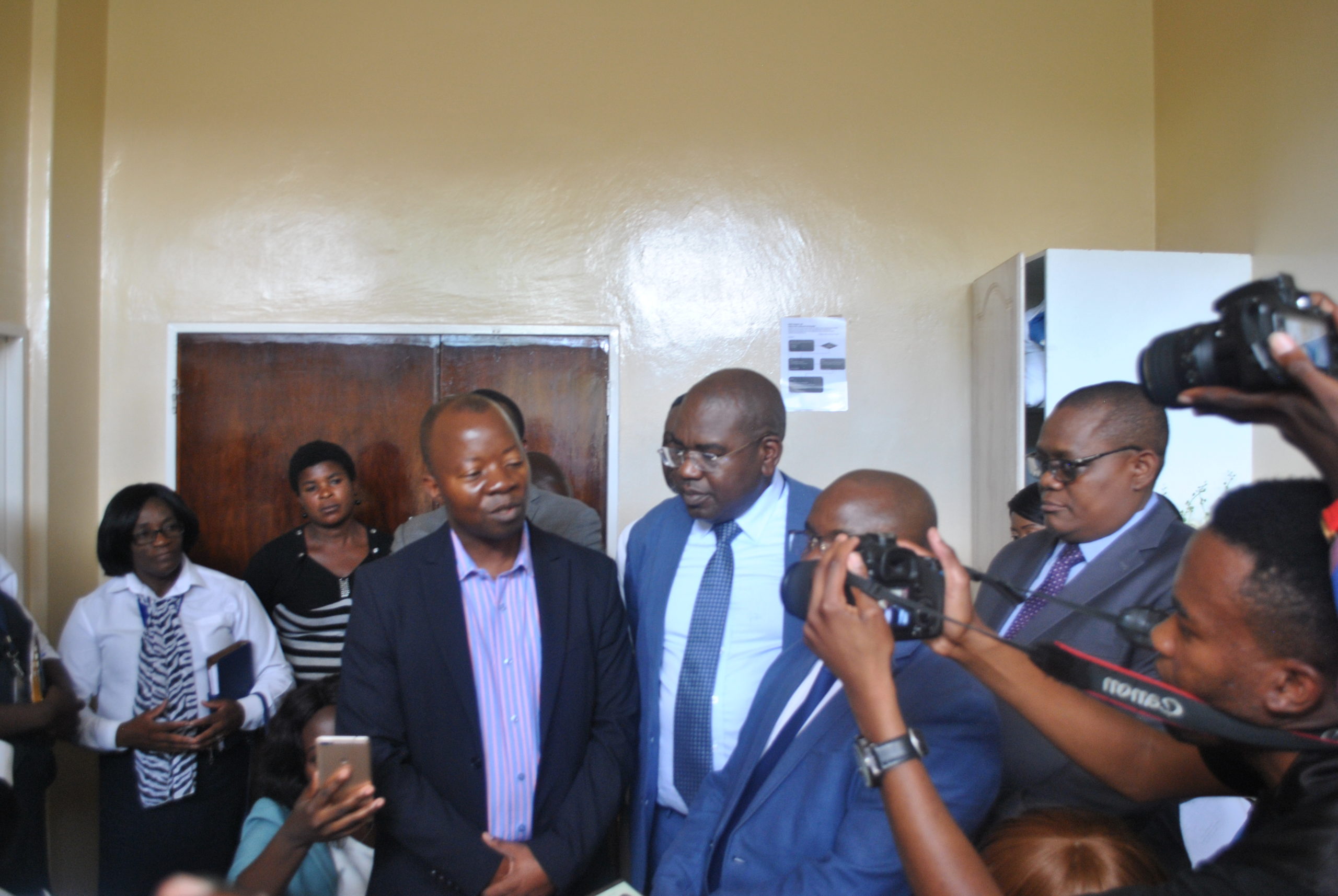 He further said the evacuation of an opposition leader (Mr. Mulongoti) to South Africa was a clear demonstration that there was mature democracy in Zambia.
The Minister also visited former vice President Lupando Mwape who is also admitted at the UTH.
"I have also checked on the health status of former vice president Lupando Mwape and he is responding well to treatment," he said.
Meanwhile, representatives of Mike Mulongoti's family expressed gratitude to government over the support rendered since the time the opposition leader was hospitalized a week ago.
Family representative and son Mike Mulongoti JR said government and hospital management had been very responsive from the time Mulongoti SR fell ill.
"I want to thank Government and his excellence president Edgar Lungu for extending a hand towards the Mulongoti family since the time we came to UTH and would as well like to thank the UTH management for responding quickly when we needed an ambulance and other services," he said.
Earlier on, Minister of Health Chitalu Chilufya told journalists that the water supply from Lusaka Water and Sewerage company (LWSC) was now safe and conducive for consumption.
Dr. Chilufya disclosed that the latest water samples carried out from various water points indicated that LWSC water supply was now contamination free.
He also disclosed that 102 cases were received during the incidence and that there were no latest cases recorded in the last 48 hours as at 13 hours today.
The Minister also said the Ministry was working closely with LWSC and National Water Supply Council (NWSCO) in chlorinating and monitoring water supply across the country.