People of Njolwe community in Chifwema area of Lusaka East are living in fear due to the presence of two lions believed to have strayed from the Lower Zambezi National Park.
Njolwe Dairy Development Scheme (NDDS) chairman, Enock Phiri, said the presence of the big cats in the area is forcing school going children and farmers to stay home, for the fear of being attacked.
Mr. Phiri has told the Lusaka Star that although the two wild animals have not been seen from the time they killed a heifer on May 6, 2018 at a Mr. Kumwenda's farm, the people in the community are still living in great fear.
He warned that if the animals are not driven out of the area, the security of the people's livestock, which is their only source of income, would be compromised.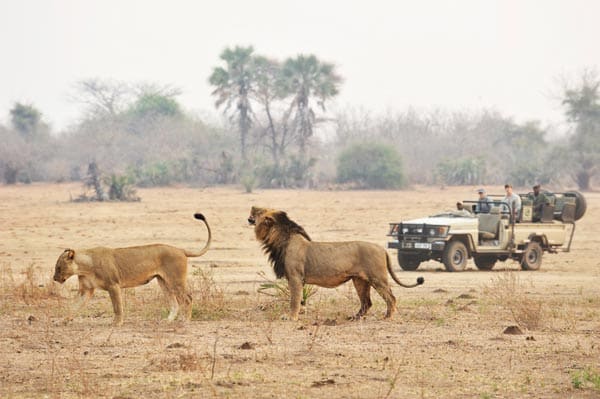 "We depend on farming for our livelihoods; therefore, if our animals (cattle) are killed, then we are done," he lamented.
Mr. Phiri, who is also the chairman of the Njolwe Multipurpose Cooperative, has since appealed to the community to remain on high alert and report the location of the two lions if spotted.
Meanwhile, Mr. Phiri has hailed the Department of National Parks and Wildlife (DNPW) for dispatching a team of rangers to the area.
And DNPW Director, Paul Zyambo, confirmed in an interview that rangers from his department were in the area to drive the beasts away.
He, however, warned the people in the area to avoid moving in the night until such a time when the area will be certified free of lions.