Cases of gender based violence (GBV) in Zambia have continued to increase with a new dimension of the vice emerging, authorities have said.
Ministry of Gender, Permanent Secretary Dr. Auxilia Ponga said in the first quarter of this year alone, there were 5,940 cases of GBV recorded around the country.
This is contained in a statement released by the Ministry of Gender Media Liaison Officer, Mwape Mwenya that in the year 2017, a total of 21,504 GBV cases were recorded, compared to 18,540 cases that were recorded in 2016.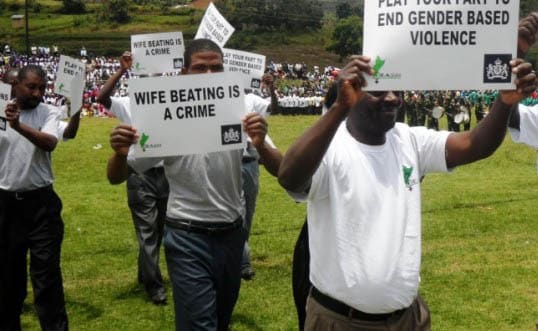 This shows an increase of close to 3,000 cases of GBV in one year, he stated.
Dr. Ponga added that there were unprecedented dimensions of GBV which the country has witnessed in the recent past citing the violence that was being perpetrated by women against their intimate partners and family members.
"This kind of GBV has received a lot of media attention because it is not a common cultural practice for women to be violent,"she said.
Dr. Ponga said despite this gloomy picture, reports have continued to indicate that women are more vulnerable to GBV than men.
She has since suggested that a research should be conducted to understand why women have become very violent and also why the number of men killing their wives had increased.
She has disclosed that her ministry and the National Law Development Commission have begun reviewing the anti-GBV Act in order to enhance the implementation of the criminal procedure code and the penal code.
And Ministry of Gender Permanent Secretary, Mwape Mwenya said the research would help make appropriate interventions towards curbing GBV in the country.
Meanwhile, the Ministry of Gender has partnered with the International Conference on the Great Lakes Region (ICGLR) to train 10 national trainers on prevention of sexual and gender based violence (SGBV).
The Permanent Secretary said the training is aimed at equipping the trainers with knowledge and skill on how best to handle SGBV at various levels of different institutions.
She said the 10 trainers are expected to reach out to 1,000 trainers in fields such as education, health, the judiciary and Zambia police in September this year to September next year, 2019.