The Zambia Deaf Youth and Association of Women has said that there is need to improve the current education system in order to empower persons with disabilities.
Executive Director, Frank Musukwa said the system is failing young people with disabilities and needs improvement.
He said most of the infrastructure in institutions is inaccessible to majority of persons with disabilities.
He added that higher learning institutions need to ensure that there is introduction of deaf culture or education that is tailored at producing people who are competent enough to handle deaf children and community in general.
"Government needs to open more opportunities for persons with disabilities in particular the deaf persons who are limited to teaching careers," said Mr. Musukwa.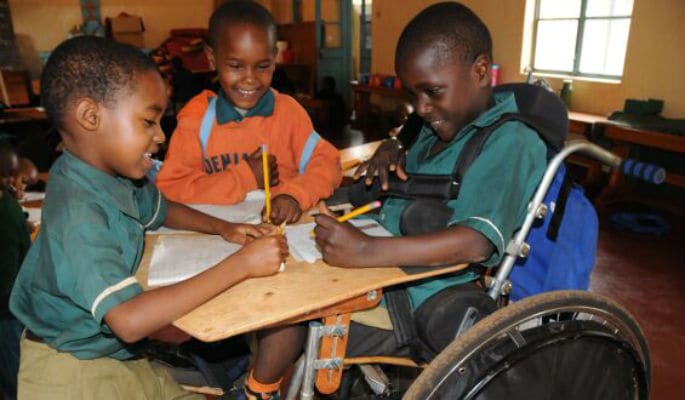 He established that there are individuals born with different capabilities and potential that should be realised without being impediments.
In as much as there is a good political will towards improving the education sector as seen by many policies in place which include the recently adopted policy on inclusive education, there is still a gap said Mr. Musukwa.
He added that institutions are failing to implement the policies and need to ensure that government puts up mechanisms for monitoring the adherence and implementation of policy on papers that are not being implemented.
He further stated that the current education system has failed to produce special education teachers who are competent enough in sign language.
Speaking in a separate interview, Zambia Union for Persons with Disabilities (ZUPD) President Pascal Mulenga has said that he is disappointed with how government is running the issues of the disabled.
He said that government has not sufficiently promoted policies within primary, secondary and tertiary institutions to promote the rights and privileges of the disabled.
He alluded to the fact that there are no private schools that can handle issues to do with the disabled from grade 1 to 12.
He further lamented that when it comes to career choice most disabled are given teaching careers which proves that they are not capable of handling bigger professions like law, medicine and architectural careers and yet in other countries like South Africa, Nigeria and Ghana there is promotion of the disabled when it comes to the education system.
He has advised the government and private sector to invest in issues that promote the disabled.
According to the Convention on the Rights with Disabilities, persons with disabilities include those who have long term physical, mental, intellectual or sensory impairments which in interaction with various may hinder their full and effective participation in society on an equal basis with others.