Zambia Union for Persons with Disabilities (ZUPD) President Pascal Mulenga has said that a lack of unity between the orthodox churches and the breakaway churches is the reason why the country has the problem of mushrooming of churches.
Mr mulenga states that some churches are not set up with the mission of salvation but rather monetary purposes. He was speaking during an interview at the University of Zambia Great East Road campus.
He further asserted that the high unemployment and poverty levels have also contributed to the establishing of these churches he said. "People who are impoverished only think of setting up a church as they think of it to be the quickest way of making money," he said.
He however, established that they were ongoing claims that the ministry of Religious Affairs and National Guidance is trying to pass laws that allow only one to be a pastor only when that person has a degree and a minimum of 500 members as one of the ways of tackling the issue of these mushrooming churches. There are other issues that can be looked at and some being the presence of orthodox churches in some rural parts of the country.
"Some churches such as the Catholic Church, United Church of Zambia, Seventh Day Adventist church, Reformed Church of Zambia and New Apostolic church have been in existence for a very long time, he said "it would be very difficult to setup a church in such areas with a minimum of a good number of church members because the local people are usually inclined to such churches."
He added that the ministry needs to look at how the churches are running their internal affairs as well and that there is also need for church associations to promote unity between the orthodox churches and breakaway churches.
He further lamented the practice of churches meeting in schools. "We have too many churches in schools, he said. "You would discover that one school has about 10 churches that are worshiping in various classrooms." He stated that the cause of this is that most of these churches come about because most people breakaway from their respective churches to establish their own because of misunderstandings within the churches.
Mr Mulenga said that associations like Christian Council of Zambia, Evangelical Fellowship of Zambia, Zambia Conference of Catholic Bishops (ZCCB) formerly ZEC and Churches Health Association of Zambia need to sit down and look at how they can promote unity within the churches and the community churches as Zambia is a Christian nation and they have a huge role to play.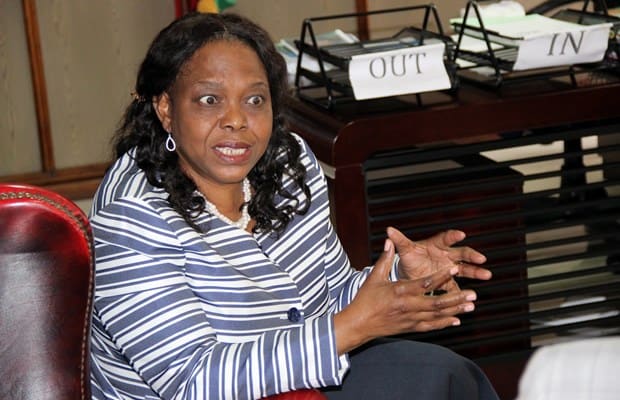 Meanwhile, Minister of Religious Affairs and National Guidance, Godfridah Sumaili has refuted claims that the ministry setup rules to prevent minor churches from operating.
The Minister said it was unfortunate that the ministry would be defamed in such a manner demanding that pastors should hold degrees in Theology. She also refuted claims that for one to own a church one needs to have a minimum of 500 congregants failure to which they would face de-registration. She said that the Ministry is very careful when it comes to considerations and handling of church issues which has become a problem of recent.
She also mentioned that there is no way the Ministry could request for a membership of that sort when the Bible says in Mathew 18:20 states that: "For where two or more are gathered in my name, I am there."
She said that there is a fake circulation set by an unknown pastor claiming that the Minister of Religious Affairs and National Guidance had established guidelines that only pastors with a degree holder in Theology will be allowed to pastor/shepherd a church and that a church should have a minimum of 500 members or will be deregistered.
This arose due to a recent incident in which government refused Zimbabwean Prophet, Ubert Angel and Malawian Prophet Bushiri entry into Zambia which sparked a lot of talks by one of the prophets who reiterated that they will never stop coming to Zambia and that they know that the minister was being influenced by two bishops and if she continues one of the prophets specifically Prophet Bushiri will let the world know of the corruption issues she was involved in when she was Chairperson of Human Rights Association.
The Prophet further stated that if the government wishes to, they can strip him of all his mines but he will never stop coming to Zambia as he is promoting and fighting for Zambian Christianity.