The Children's Environmental Health Foundation (CEHF) has expressed concern over the drop in compliance levels in some markets in the tourist's capital, Livingstone.
Speaking during in an interview at Elaine Brittel Market in Livingstone, CEHF member Rosa Mwandwa stated that two out of six shops in the market have full protective and preventive materials such as facemasks, hand sanitisers and handwashing basins and soap.
She said that CEHF had conducted a sensitization check and it was discovered that some shops did observe the COVID-19 prevention guidelines with the majority not doing so.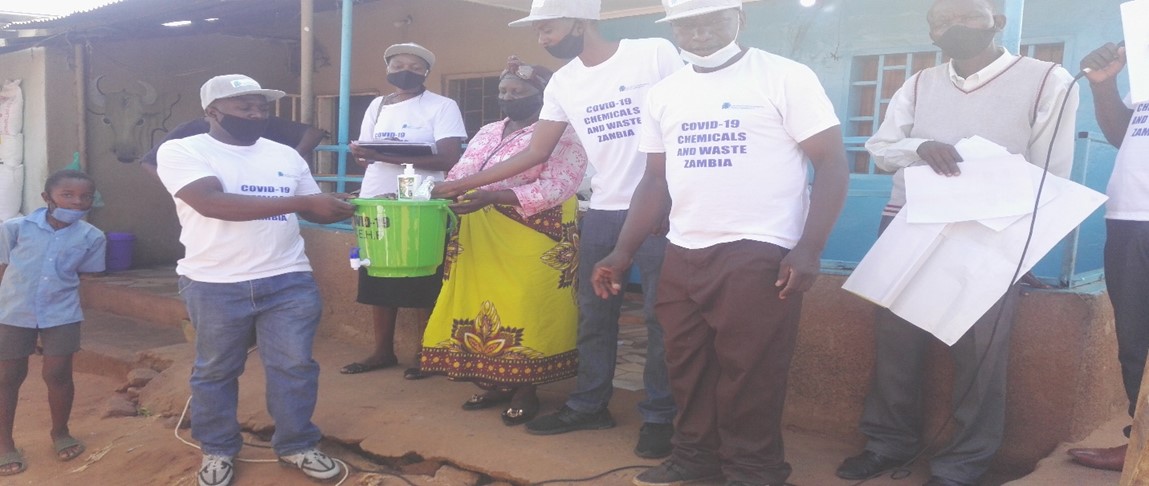 "There is a variance of compliance levels amongst these traders. Some have all the materials needed such as the handwashing basins and soap, hand sanitisers and facemasks. Some have all the three materials while others have one or two materials amongst the three materials needed to prevent the spread of the virus," she said.
She explained that there was a need for the public health teams and authorities to move in and have a check as well as reinforce the guidelines of the pandemic as the compliance levels in the market were almost zero.
One of the traders Innocent Mukuka complained that some of his fellow traders thought the whole COVID-19 pandemic was a myth.
He stated that he had kept an eye on what was being shown on the news with regards to how other countries are dealing with it and how badly their social, financial, and physical wellbeing being had been damaged by the pandemic.
"I refuse to serve customers that have no mask on and advise them to come back later and will only be served when they have a full mask on and have washed or sanitized their hands," he explained.
Meanwhile, another Trader Bathsheba Mwiinga said that she had not yet bought soap or hand sanitiser because she had forgotten and will only do so during the week.
She said her COVID-19 precautious materials had just finished but she had already made plans to buy materials such as hand sanitisers and handwashing soap.