Congolese R&B Rumba Fally Ipupa has taken time out from this weekend's shows preparations to make donations to the cancer and disabled children's wards at UTH yesterday.
He donated diapers, mealie meal, methylated spirit, soap, cotton wool and other necessities spending about an hour interacting with the children and motivating them to stay positive.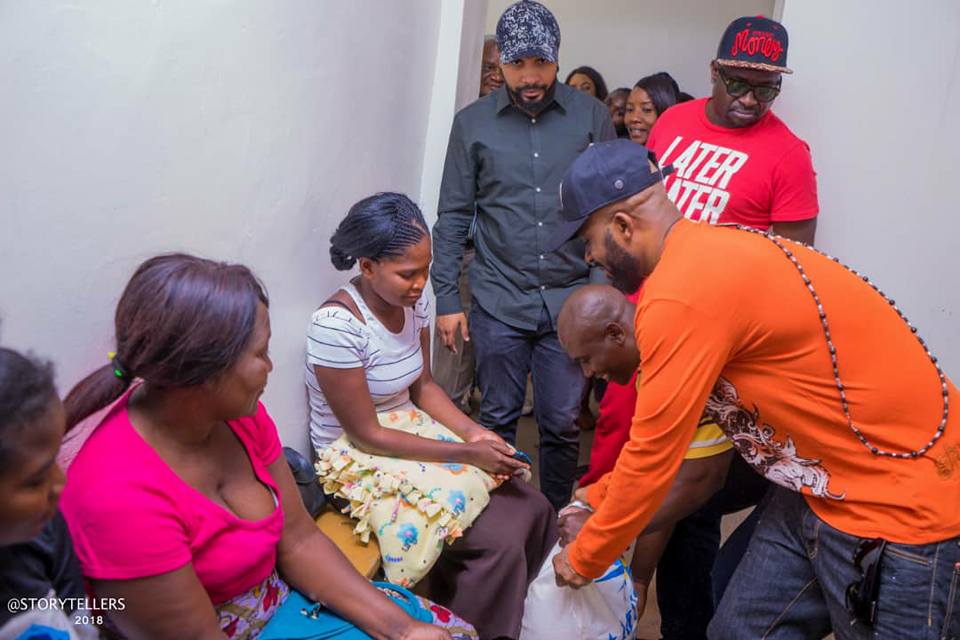 At a press conference held at East Park Mall ahead of this fridays concert, Fally said he is back in Zambia to do his signature wiggle dance that has captivated female fans across the world.
He said nothing inspires him than women and nature..
"Musically I'm inspired by women and nature. I always want to be better than before I love to be loved and hate to be hated. I've already collaborated with my brother JK, and I'm open to collaborations with any serious artiste, with talent and good image," he said.
He also addressed concerns that tickets for his shows where too expensive.
"I'm not the one that put the ticket prices it's the promoters and the price is okay,I think I deserve the price that the tickets are going for because we have more songs more dance and more clothes", he said.
He added that this concert is going to be exceptional different.
He also encouraged people to everyone to pay saying its good just to support.
"Sorry my English is poor," said the French Kiss singer whose show is going for K1,000, K750, K500 and K250.
And promoter Lusaka businessman Mark Mubalama promised to get Zambian artistes to perform in Congo.
"Another thing I would like to add I will be on Fally, next time he has a show in Lubumbashi, . I am going to ask him to have a Zambian on stage because you don't want to have Fally all the time and no Zambian artiste in Congo", said Mr Mubalama.