Zambia Army women's judo team has been crowned champions of the 2019 National Women's Judo Cup, which was hosted at the OYDC Zambia Sports Development Centre on October 26, 2019.
Zambia Police came out second while Judo for Fred Livingstone came out third in a tightly contested tournament.
The top three teams walked away with trophies that were presented by invited guests and president of the National Olympic Committee of Zambia (NOCZ).
Ministry of Youth, Sport and Child Development acting Director of Sport Gibson Muyaule was the guest of honor and he disclosed that Government attaches great importance to the development of sport in the country, especially at grassroots level.
Muyaule added that it was motivating to see judokas turn up in numbers at the OYDC to compete for supremacy.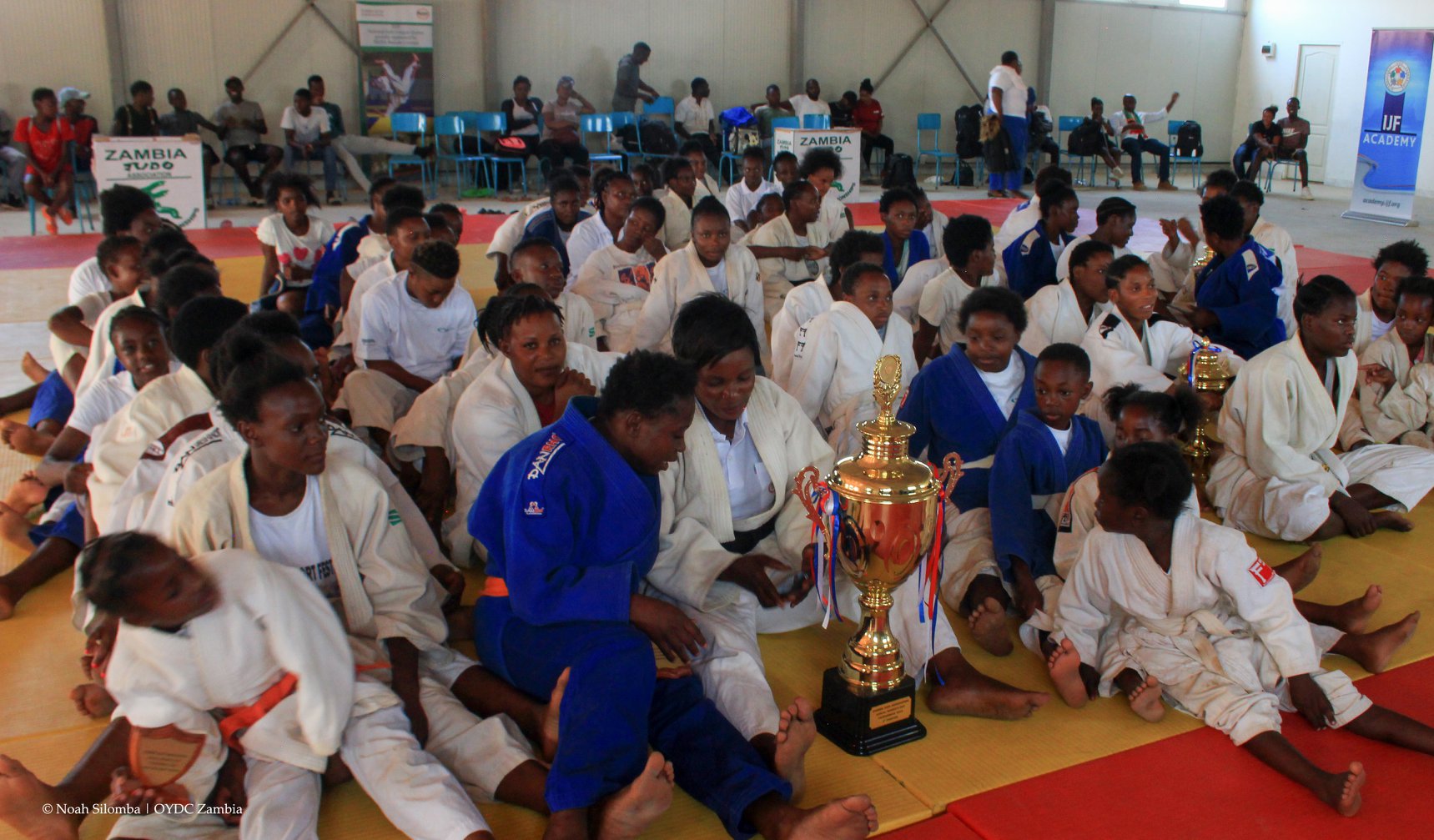 He congratulated all those that showcased their skills and got rewarded for their performances.
Meanwhile, Zambia Judo Association (ZJA) President Alfred Foloko, who is also President of the National Olympic Committee of Zambia (NOCZ), expressed happiness that the women's tournament happened at a time when Zambia Judo is commemorating "World Judo Day."
He said in line with the commemoration, Zambia Judo has planted trees at the Dojo (Judo Hall) at the OYDC Zambia.
He thanked judokas for their immense participation in the tree planting process.
Present at the tournament were Zambia Judo General Secretary Mabuto Ng'uni, National Organisation for Women in Sport Physical Activity and Recreation (NOWSPAR) Executive Director Matilda Mwaba, coaches and referees, among others.
About 80 female judokas turned up for the tournament and there was wild jubilation when Zambia Army emerged winners of the competition.