PATRIOTIC Front (PF) says it was not worried by the Alliance formed by 10 opposition political Parties because it was not Agenda driven.
PF deputy Media Director Antonio Mwanza said there was no agenda behind the alliance and that it was formed purely out of frustration.
"They say they have come up together, but perhaps we need to ask ourselves what they have come to do? What their agenda in Agriculture is, what their agenda in Education is?" Mr. Mwanza said.
Mr. Mwanza explained that only the United Party for National Development (UPND) had followers while the other alliance members did not have.
"We have to get things straight here, there is no alliance of political parties, it's the alliance of UPND with nine other individuals because they don't have followers," he said.
Mr. Mwanza warned that the alliance was set for a break up even before the 2021 elections because it did not have a direction.
He said this was not the first time the UPND had formed an alliance with other political parties but they all ended up failing because of 'greedy and selfishness' in the UPND leadership.
Mr. Mwanza also disclosed that PF was committed to the dialogue process but that it would only attend the dialogue meetings when officially invited.
He said this when he featured on Lusaka Star programme on UNZA radio.
Meanwhile, Alliance for Democracy and Development (ADD) president Charles Milupi said the Alliance of 10 parties had not endorsed anyone as a sole candidate for 2021 elections.
Mr. Milupi said all the 10 party presidents had an equal chance of being endorsed as candidate for 2021 elections because they all had what it took to run this country.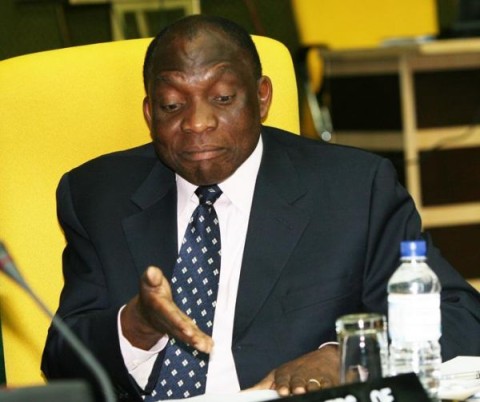 "Let me put it on record that we have not declared anyone as a sole candidate for 2021, what we have is a working relationship," Milupi said.
He further advised that people should take the news suggesting that UPND leader Hakainde Hichilema was declared sole candidate for the alliance ahead of the 2021 election as false.
Earlier on, Mr. Milupi told the Star News that the church should run the dialogue process without the help of Zambia Centre for Inter Party Dialogue (ZCID).
He said the church was more experienced in bringing politicians together as evidenced by the role it played in bringing about multiparty democracy in 1991.