NATIONAL Democratic Congress (NDC) consultant Chishimba Kambwili says he will attend the national dialogue meeting scheduled for next week despite calls to have him not attend.
Dr. Kambwili said he will attend the dialogue meeting because it was not an inter party meeting but a platform through which everyone with issues about national administration should be allowed to participate.
"Let me put it on record that the dialogue meeting is not for political parties only, it is a dialogue for the nation, everyone with an issue with the way this country is run should be allowed to attend," Kambwili said.
Dr. Kambwili further said he was never going to be intimidated by calls to sideline him out of the dialogue process on grounds that he was still a Patriotic Front (PF) member.
He said people should not mistake his fight for the Roan Parliamentary seat in the courts of law to mean that he still belonged to PF.
"Why should people say am in PF now just because they are scared that I will expose the corruption in government if I attend the dialogue meeting? Ask those in PF whether they have called me for any PF meeting for MPs or members in the last two years," he said.
The NDC consultant also warned that there won't be any dialogue if people in government continued plundering public resources.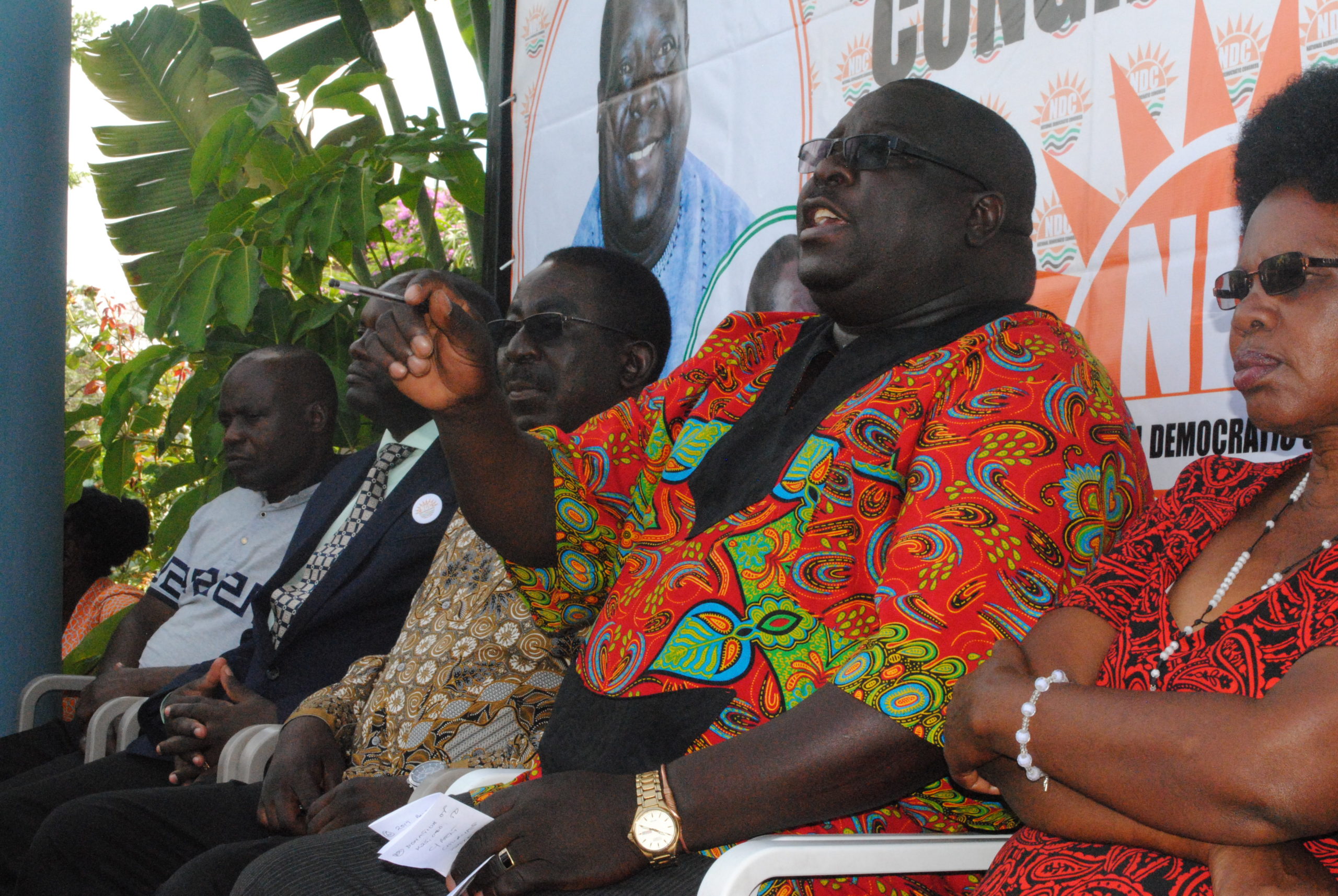 He said he was aware that those in government were scared of him because he had pledged to talk about corruption in government the last time the political party representatives met at Kapingula House in December.
"The thieves have just exposed themselves by wanting me not to attend the meeting, now am not going to run away from you bakabolala, why are you scared of me if your hands are clean?" Kambwili said.
Kambwili told journalists that the NDC had already picked him as one of the three representatives to attend the dialogue meeting and that there was no going back on that.
The NDC leader was forced to make an impromptu press briefing today after submissions from various stakeholders suggesting that he should not attend the dialogue meeting on grounds that he was not a President of any political Party.
Meanwhile, United Party for National Democracy (UPND) has advised that the choice of who attends the dialogue meeting should be left to individual political parties.
UPND spokesperson Charles Kakoma said everyone must respect the choices made by individual political parties because that was what mature democracy entailed.
"If that party wishes to send Chishimba Kambwili as their representative, then so be it, that's their party's choice," Mr. Kakoma said.
Mr. Kakoma also said it was important for the country to set priorities right and avoid discussing issues that would not foster peace and development.