Zambia this year joined the rest of Africa in commemorating African Freedom Day under the theme Art, Culture and Heritage.
Zambian culture and heritage is known today because of people who have preserved and passed it on from one generation to another.
Maureen Lupo Lilanda, an artist, is one such person who has contributed to the preserving of heritage through her music and was honoured with an award by President Edgar Lungu.
Zambian Singer Maureen Lilanda[/caption]
Maureen said she did not expect the award because most musicians are honoured after their death and felt honoured to be present for the award.
Not in a million years did I expect the award. There are people that have been in the music industry longer than me, active or not, they are still alive and have done more because I was told they were looking for someone who has done more than just music.

Maureen.
She said she discovered her talent when she was younger while dancing and singing during family dinners and did not realise it was her calling at the time.
Maureen said that there was no motivation for her music. People noticed her talent and encouraged and help her nature it until she fell in love with it.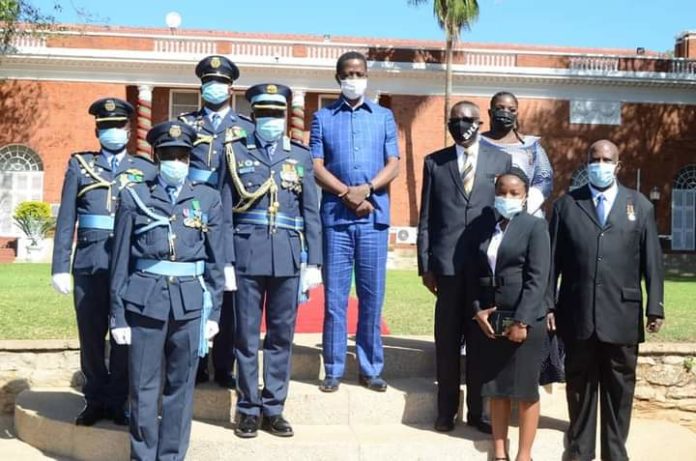 The artist first started her music career singing jazz, inspired by her sister and later moved to soul and traditional music.
She explained that a journalist on Radio 5FM, Mike Thabo, also influenced her choice of Jazz as he provided more knowledge on the genre.
Because I was touring so much in Europe, they didn't want a Jazz singer but wanted someone who was doing something epic and authentic. That is how I changed to traditional music.

Maureen.
Maureen also said that her music comes from real life stories such as events that have taken place in her life as well as other people.
She said she enjoys singing about love stories but when someone tells her about their situation, she writes and sings about it too.
My songs talk about human life and social change. My latest album is more relatable. Poipa Poitana is one song to look out for because I'm telling people that sometimes they need to be content with what they have because you might be doing better where you are than where someone is leading you.

Maureen.
Maureen encouraged upcoming artists to develop tough skin because being successful in this industry is not easy. Youths should be prepared to work hard to make it.