It is a dream of every youth acquiring some form of education, either at college or university, to live a lavish and well accomplished life style compensating for all the toils of academic life.
However, the reality in society that many graduates are faced with suggests otherwise, things are times are never easy as on paper or in cognitive realms of imagination.
Most graduates from higher learning institutions attest to the difficulties encountered in the quest to incorporate themselves in the world outside their hiding "nests".
Mr. Nchimunya Muvwende, a University of Zambia (UNZA) graduate with a Bachelor's Degree in Economics, class of 2017, whose life experience after university is not different from thousands of graduates who had extreme difficult to put their foot down in the corporate world.
Unlike many other youths out there struggling in silence Mr Muvwende decided to put his experiences after school on paper by publishing an article.
The article titled 'The Plight of a Zambian Graduate' graced social media pages and Linked In profiles in 2018.
The publication explained challenges and huddles that the young graduate faced in trying to fit into the corporate world.
The difficulty of settling in society of graduates seem not to attract the attention of most tabloids but might be something that requires urgent attention by various members of the general public, especially students from higher learning institutions themselves.
Drawing from the 2016 statistics on youth unemployment by the International Labour Organization that stood at 25 per cent, Muvwende mentioned some of the challenges a Zambian graduate faces hence the 'plight' title.
"Each year, the number of graduates being offloaded in the labor market increases the number of the labor force who now have to compete for limited job spaces," he said.
Muvwende also gave an example of how in 2017, for both graduation ceremonies (the January and December ceremonies), UNZA alone offloaded over 10,000 graduates being added to the labor force. These estimates later made him question if there were enough jobs to accommodate this great quantity of graduates from the institution and those from other institutions as well.
"There is always a struggle of the fittest (in the job market), who has the most connections, who is lucky and sometimes who is the most qualified," he added.
The other challenge Muvwende addressed was lack of work experience. To this sentiment, he added that nearly every job advertisement shows a requirement of one having years of experience.
"Now one wonders where a recent graduate will get the needed experience when they have been in school, studying," he said.
Looking at how these struggles are still in existence in Zambia even today, Muvwende advised graduates to start thinking outside the box and plan how to use the acquired knowledge to create employment.
His main area of interest that could help in curbing this plight was entrepreneurship and looking at various testimonies from the country's current entrepreneurs such as Mawano Kambeu of DotCom Zambia, an ICT company, Zambian graduates might try to consider that.
"Imagine if half the graduates established their own business even though small, much employment could be created," he added.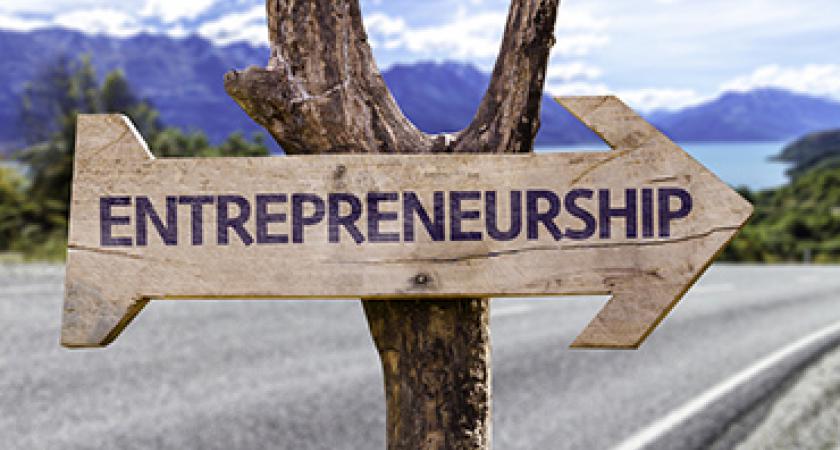 Muvwende's interests were on the graduate's perspective. However, it is worth to note that students who are still in school, pursuing their degrees, diplomas or certificates may want to be aware of the situation ahead of them and prepare adequately.
Specifying to UNZA, the University of Zambia Students Empowerment Association (UNZASEA) share similar sentiments to those of Muvwende's and has been implementing strategies to ensure current students take on various activities before they graduate.
Speaking in an interview with Lusaka Star, the association made mention of how they have been inspiring students to do something with their lives while they are still at school to pave way for their futures.
"We have introduced what we are calling Student Empowerment Night where we invite people from different corporations to give public lectures," said the association's Public Relations Manager. "People from the Ministry of Health and many other organizations come and this helps students understand how the corporate world works."
The Public Relations Manager also said the association had also introduced some entrepreneurship programs such as Business Entrepreneurship and some short courses as a way to provide a foundation for empowerment to students wanting to venture into entrepreneurship.
"We also offer loans without interest for those students who want to start businesses while at school," he added. "The money you get is the same one you give us back when it's due."
Looking at all these activities being undertaken by UNZASEA, perhaps even other student empowerment programs across Zambia, when the current students graduate, a different story will be told. Hopefully one without a 'plight'.
However, a concern the association's Public Relations Manager addressed was how there is usually a misconception on entrepreneurship such that others find having a job or a degree to be useless. He claimed this to be false.
"You need your degree to guide you as you survive in this economy," he said. "Deal with school first but be a multi-talented person.
Looking at this, it can be worth to reflect on one of Nelson Mandela's famous quotes "Education is the most powerful weapon you can use to change the world".