National heritage lies in the rich history of our land Zambia! A land blessed with natural resources and tourist attraction site yet importance is attached to only a few places especially those considered close to main city towns.
The history of Zambia having people that lived in caves as a place to lay their heads on is real! The reality of such a time is felt and experienced at the Mumbwa caves as one takes a tour through them.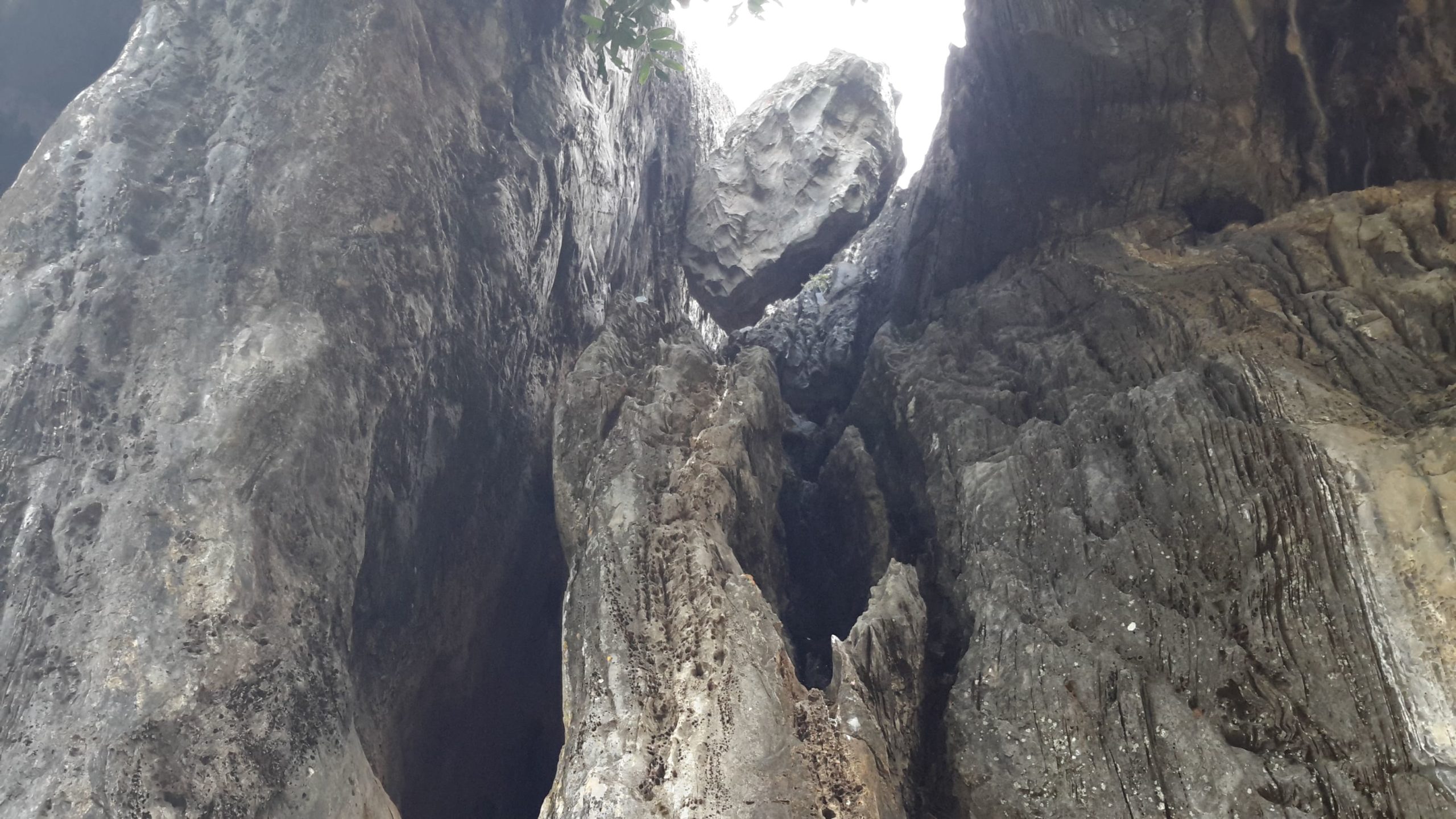 Not considerably safe in this day and era yet at that time the place would do. Without a thought on how much force the wind would blow the place to collapsing, a shield against wind to the skin then was a place to hide. Warmth is guaranteed though fire had to be lit. Taking another thought of safety from animals and other harmful reptiles if in this generation, spending a night in there would not be a good idea yet the place was ideal for spending nights then.
As a defense from wild cats and other animals that would pause a threat, a place just at any point of entry, the pupil of an eye was reason enough to distinguish a human from an animal as the eyes gets to glow in resemblance of a cat at a night glance. In this way safety against animals was possible except for dangerous reptiles and snakes such was a risk.
Considerably a place of that nature then was ideal for lying low as it presented a place to hide from the blowing wind during cold nights and also suitable to sleep due to the soil texture that is soft, and skin friendly. In an event game was caught that day, the place would be suitable enough for preparing by the fire as the strong huge rock holes made to be caves were conducive for a fire. The fire made of wood in such a place could only be put out by the complete burning of the wood not by the wind.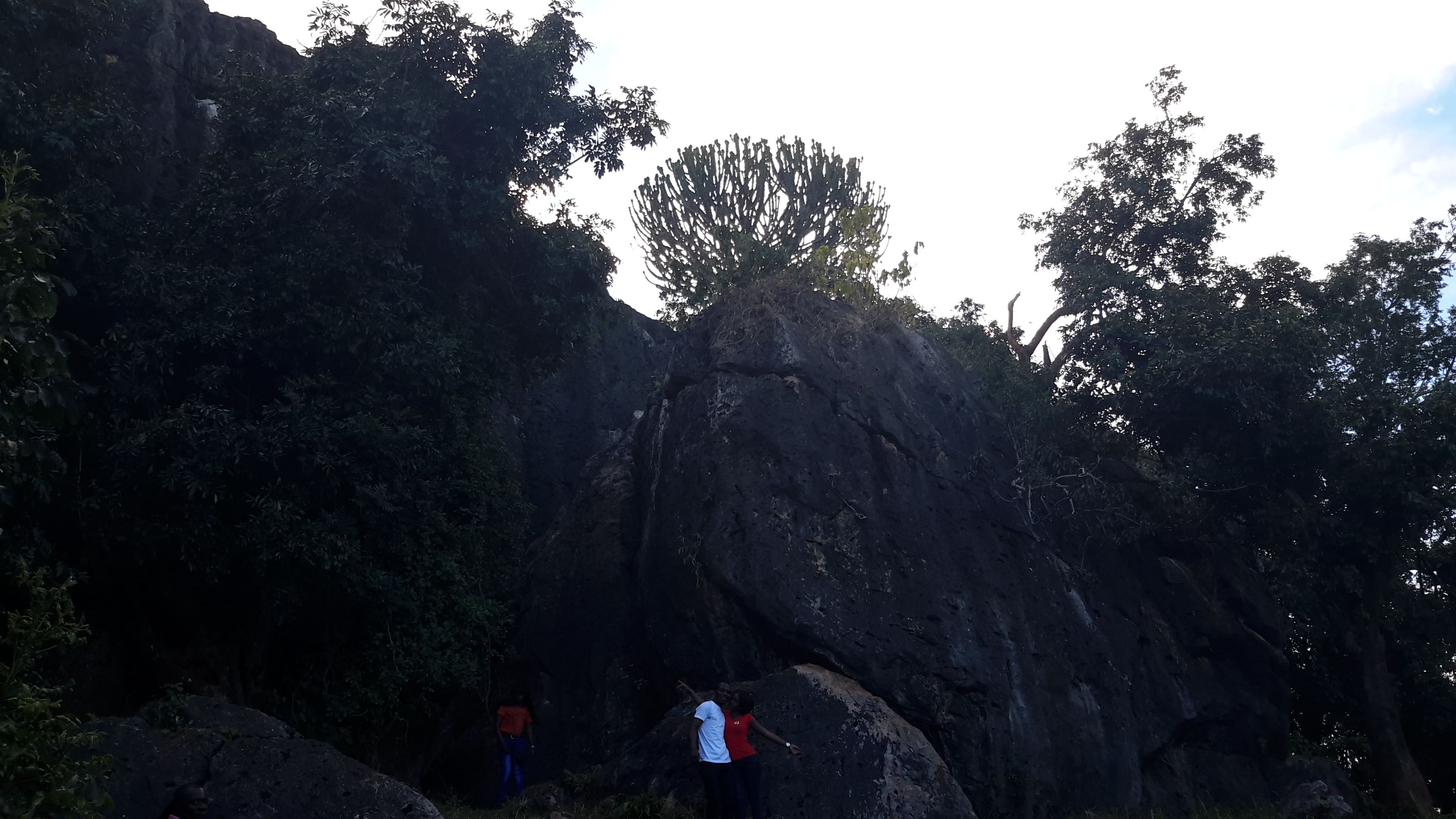 Despite not being attractive, the painting show how creative in story narration people who lived in those caves were as they expressed their imaginations and what they had seen through cave drawings. In other words it can be said, that is what was passed as history for this generation. Someone in this generation would obviously consider a written book as history, yet the mark made on those rocks in the caves using a sharp instrument for a generation as this one can suffice to say history has been passed down. The history thus passed on is now what helps us in this generation understand our roots as a nation and a people pointing us to a direction which we should base on the progress made so far.
Sadly, the rich history and heritage that can be experienced and felt at the sight, cannot be at first sight of the site of the caves. Appreciation though can be taken for paying someone to take a record of visitors despite not paying for the view. During the rainy season, the man employed by the local government in Mumbwa has to use the umbrella or hide under some thickets by the caves for shelter from the rains. Apart from the running away from the rainy, those who would by any chance want to visit the site, have to be careful.
There is a lot of grass around the place which seemingly has no one to work on it. Passing through to the place in the first place is challenging as no clear direction via road is available unless guided by residents of the area. The grass thickets during the rainy season makes it hard to go through considering a vehicle root is complex without guidance from a local.
Would it be that government has not considered the place a tourist attraction or not? Or can it be that no concern has been raised? From primary school to high school, history is learnt. Not much can be said about the Mumbwa caves as record has it.
The Mumbwa caves are a historical site which require care and enrichment to make it a prime tourist attraction and place for reflection of the progress made in Zambia from a primitive people. The challenge to take care of the place is not government's as supposed but rather the nation at large.
Back to the roots to know where and which way to go as it points us better to the direction to take. As a nation we can only discover a need to improve further once we check the gap between the time we were primitive to now and relate with others. More can be done.