Zambia's debt continues to rise, recording highs as the country spent a quarter of its 2018 revenue to debt servicing with close to half of the expenditure of debt servicing going to service external debt.
The country spent a total of 13.6 billion on interest payment and only collected 53.4 billion in 2018 according to the Economic and Treasury Brief which was released on the 11th of March, 2019 where Minister of Finance (MOF), Margaret Mwanakatwe highlighted the performance of the economy in 2018.
This means that for every K100 collected in form of revenue and grants, the government of Zambia spent K25 in paying interest on debt, a sign that the burden of debt is increasing.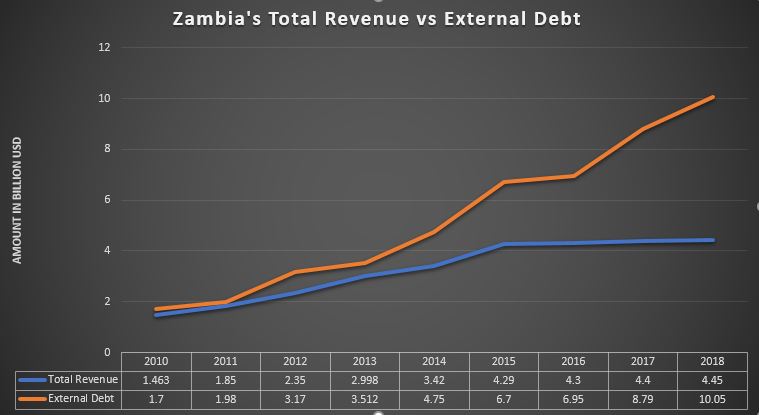 Copperbelt University's Economics analyst Collins Mudenda said the money being paid to debt is too much and not enough money remains for other services.
Mr. Mudenda said it is important to contract debt that the country can be able to service so as to remain with enough funds as a country after paying debt in order to invest and do other things.
He noted that if the country doesn't sustain its debt, it would remain with less money which would result in lower salaries, not paying contractors and less investments.
"We should live within our means by following control mechanisms and the austerity measures put by government must be implemented strictly," said Mr. Mudenda.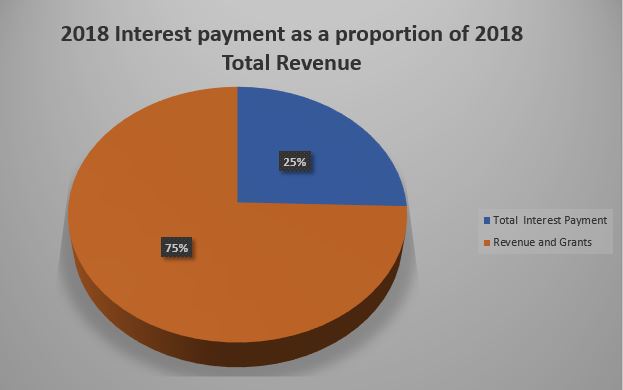 Mr. Mudenda added that, "More income must be generated in an economy than the money being spent so as to have a surplus, develop the nation and put more money in people's pockets."
He added that it is important to do only critical activities that allow one to keep living and reduce expenditure on luxuries.
The external debt servicing alone increased by 50 percent from USD 504 million in 2017 to USD 759 million in 2018.
In 2017, the IMF staff report on the 2017 article IV consultation —debt sustainability analysis showed that Zambia is at high risk of debt distress with the present value (PV) of the public and publicly guaranteed external debt breaching the 40 percent of GDP threshold.
Zambia's debt to GDP according to the IMF threshold currently stands at an estimated 59.9 breaching the PV IMF threshold benchmarks.
The fund estimated that external debt to GDP will rises to 42.6 percent by 2019 and to a peak of 44.3 percent in 2022.
The IMF Debt sustainability framework shows that if a country exceeds 55, a country is likely to default on its debt.