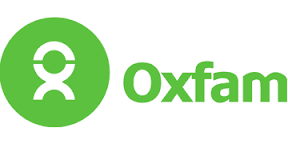 Gender Minister Victoria Kalima has commended Oxfam and its cooperating partners for contributing to the fight against Gender Based Violence (GBV) in institutions of higher learning.
In a speech presented on her behalf by Ministry of Gender Head Planning and Information Officer Willie Kaputo during a student competition on project design to End Violence Against Women and Girls in institutions of higher learning, at the University of Zambia Chapel earlier today, Ms. Kalima said that GBV is a vice that has spread its tentacles in many societies including institutions of higher learning in the country.
"By tapping on the innovative skills of students, we are creating ownership of a campaign by the students as they will identify with the strategies to fight the scourge through their various projects," she said.
The Minister noted that Oxfam has provided students with an opportunity to design projects on ending violence against women and girls that would result in students owning the processes of fighting GBV in their learning institutions which will give hope of sustaining the fight.
She highlighted that government is elated by the holistic and development approach of partnerships in fighting GBV, a vice that is of concern to everyone in the country.
"This holistic and positive development has elated the Ministry of Gender as we are aware and convinced that this is the only way for us to win the battle against GBV, because this is something that touches everybody" Ms. Kalima said.
And Oxfam Great Britain Chief Executive Office Mark Godring, who was a distinguished guest at the event noted that violence against women has the potential to stiffle the academic progress of women and girls. Adding that it is for this reason that Oxfam launched a campaign to End Violence Against Women and Girls (EVAWG) in institutions of higher learning.
Mr. Godring explained that an Oxfam assessment in institutions of high learning in Zambia shows that the culture of silence and women being viewed as sexual objects greatly contribute to high levels of violence at higher educations institutions.
"Oxfam believes that violence against women is not inevitable and that together we can end this violence. Therefore, government should take immediate action perpetrators in learning institutions," he highlighted.
And Oxfam International Country Director, Dailes Judge disclosed that her organization would contribute about £10, 000 towards the three year GBV project proposals submitted by students from the high learning institutions.
She explained that her organisation did not want to pump in huge amounts of money, as it would make it seem as though they were paying people to change their attitudes about GBV.
Instead, people in society should change their mindsets and shift from viewing women as objects of sex and discrimination, adding that Oxfam does not condone any form of violence against either gender.
The Country Director added highlighted that once the GBV project comes to fruition in Lusaka, it will also be rolled out to other higher learning institutions in the country so that concerted efforts are sought on wiping out violence against women and girls in the country.
The student competition on project design to end violence against women and girls in institutions of higher learning in Zambia was represented by students from three institutions namely University of Zambia (UNZA), National Institute of Public Administration (NIPA), and Evelyn Hone College of Applied Arts and Commerce.
Other institutions that were represented were the Swedish Embassy and Non-Governmental Organisations' Coordinating Council (NGOCC).