Crafts in artistry is the heart of life's facts of various different cultures that stays alive with nurture. It is a reflection of every day's wonder and discovery in the world of imagination and creation.
It has been seen as a new style and fashion for man's vision in the world of success and recreation through pottery, tapestry and painting, stenciling, needlepoint weaving, quilting and glass blowing that can be immortal in art.

When I think of craftsmanship I always think of creating or re-creating something, could be in carpentry, metal, fabric etc.,

said Taonga Mshanga, co-founder at Creative Crafts and Designs Zambia.
In society, craftsmanship has been seen as a man's job because of how it requires people with 'strong hands'. Sadly, such societal perception on what to do or not to do has influenced and posed a challenge in women working in the field of craftsmanship.
Women are perceived to be frail and delicate for something that needs masculinity. The only craft they are expected to do is weaving, pottery making and less of wood work.

Society can endorse limitation on what a woman can do, for example wood work which is male dominated,


Mshanga explained.
"…creating shelves, working on chairs is usually seen as a man's job and clients would be skeptical about entrusting women to do wood work as opposed to a man because it is seen as a man's specialty."

However, as women are realizing that they too have the potential to do anything they put their minds to, they have also challenged themselves to take up this amazing craft and make something remarkable. We now see women trying to engage and dominate the world of crafts by making use of their hands especially in creating sofas, which is unusual if we bring it back to our home land.

Speaking in an interview with Lusaka star, Mshanga explained that Craftsmanship is important and women are embracing it for the reason that it creates something from nothing.

She stated that she decided to venture into craftsmanship to become a solution to people who love decor but can't find what they want to beautify their homes with, and not knowing where to start from.

The craftswoman said that as one of the women embracing craftsmanship, she has always desired to do wood work and study wood work out of passion and it's something her circle found a bit absurd.
Mshanga said that she understands that some jobs have been socially wired for men only and that anything that has to do with hard labour is considered to be a man's job.

You will rarely find females in high risk jobs such as firefighting and mining because of their threat to life,

she said.

"Everything in life is a mindset issue. How I view things is based on the information I have about something. One needs to determine how they want to live their life."

Mshanga said that she is exultant knowing that women are now taking on crafts and not living their life based on society's perception for the reason that they now want to reach their fullest potential.

She has advised women in crafts that feel inferior to start deconstructing all the negative perceptions that have been fading to their head as it would affect their journey in craftsmanship.

If they strongly believe and are influenced by society's perception and meet challenges, they will easily give up,

the craftswoman said.

Perceptions are not factual… it's not casted stone. And as long as you want to do crafts or anything minor, they should do it and shut their ears and minds from societal views and rather research more on women working in crafts.

She concluded by stating that crafts is not a one sex tag.

CEO of My Perfect Stitch Ruth Mooto gave a fresh perspective on craftsmanship by explaining that it is a very broad term and there are a lot of crafts being involved by women such as the making of beads.

Mooto added that there are women who run large chair or furniture operations and have leant how to do management because women are known to be managers, even in a home.

She further said that women who are into crafts sometimes just have to delegate on what needs to be done exceptionally well. Women in crafts do not necessary have to carry all the labour work on their own. They can simply hire people to help and carry out the work.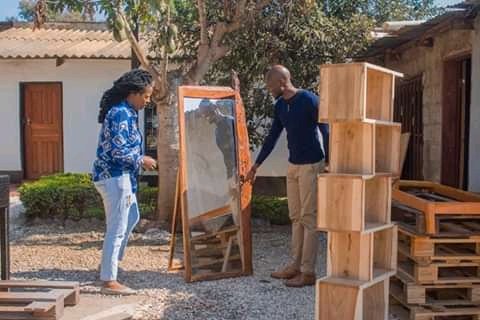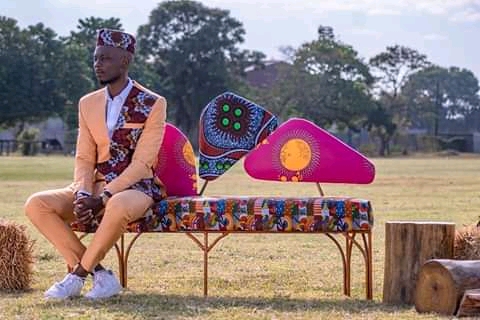 The My Perfect Stitch CEO added that she has never looked at craftsmanship as a male-dominated base to venture into, instead, it's something she has been interested to do and learn.

Regardless of it being a man's base, I just go ahead and do it,

she added.

Mooto further said that most of her staff members are male and when it comes to work, it doesn't matter whether the person heading the company is female.

She said that so long women put in the effort that is needed in crafts, possibilities of them leading a team of men is there.

Personally, I don't do most of the work. My role basically is as a strategic planner because I know how things should look and if it doesn't come out as expected, I revisit the work,

the CEO explained.
Mooto also encouraged women in Zambia to know their strength in crafts and just go for it without allowing society to limit their full potential.

She is overjoyed seeing a number of women getting involved in craftsmanship and are on the road to make an impact to the upcoming generation.

Getting views from these two women who are currently dominating this industry is proof enough that indeed women are capable of craftsmanship. Like they have mentioned, passion is needed in everything and if one has it, not even the sky can be the limit.