Cancer Diseases Hospital has disclosed that is treating about four males for breast cancer.
The hospital's Resident Medical Officer, Dr. Chuma Njovu disclosed this to The Lusaka Star, stating that men should be encouraged to screen for breast cancer, as they are not spared from the illness.
He highlighted that the hospital has commissioned breast cancer awareness programs for men, and has lined up a number of activists which include sensitization on the advantages of early detection of breast cancer.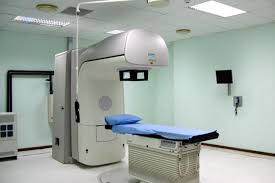 "Breast cancer affects more women than men but that doesn't mean that men are not affected at all, hence the urgent need to get more men to go for screening," said Dr. Njovu.
The Medical Officer revealed that as of October 2016, the hospital has been treating four adult males for breast cancer. Adding that the treatment has been successful as the cancer was detected in its early stages.
Dr. Njovu has since expressed hope in seeing more men attend the free breast cancer screening services offered by the hospital.
He has added that the Cancer Diseases Hospital is also offering screening services to senior citizens, and young adults as young as 18 years.