United Party for National Development (UPND) Vice President Geoffrey Mwamba has brushed aside rumours on social media suggesting that he had resigned from his position as party vice president.
Mr. Mwamba said he had come to UPND to stay, adding that "it would only take a fool" to leave and join another party when UPND was the only party that meant well for Zambians.
The UPND vice president also laughed off rumours going round alleging that he had resigned from his position after receiving $50 million from Patriotic Front (PF).
Nga mwandolesha ine, bushe kuti nashitwa pali $50 million shuwa? (If you look at me, can I honestly be bought with $50 million?) Is that how you know GBM? Is that how cheap I have become? C'mon Zambians, GBM is not like that, I have a heart for Zambians and am not greedy like my friends elsewhere, he said.
Mr. Mwamba also told journalists that he was not going to allow people from both inside and outside the Party to divide UPND.
I am warning everyone that I will not tolerate indispline in the party, if that is how it was before, then things are about to change now, UPND is about unity and those not willing to be united should excuse us, he said.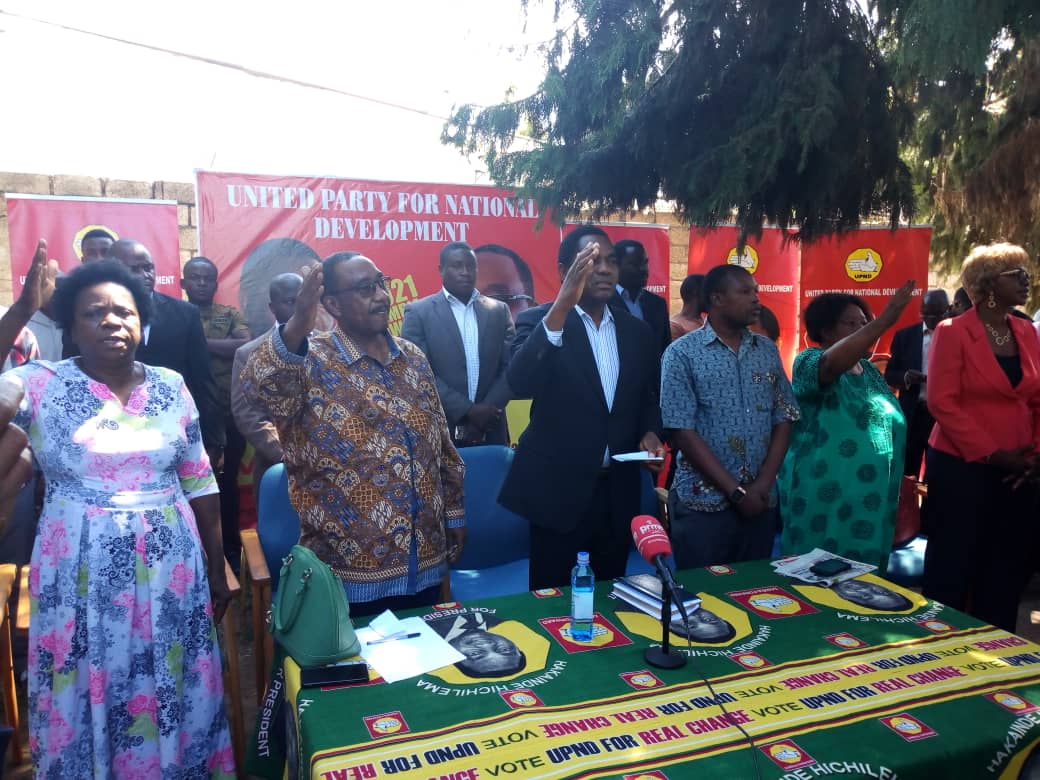 The UPND deputy also clarified that his recent disappearance from public focus was as result of family issues that he was attending to.
"My wife had an operation on the spine some 15 years ago, now it seems like the problem is back and I had to take my wife to an Italian hospital three days every week and as such it was difficulty for me to be active because I have to spend most of the time with her," he explained of his recent silence.
Meanwhile, UPND President Hakainde Hichilema has pledged to help the hunger-stricken families across the country.
Mr. Hichilema disclosed that new tactics will be employed towards helping people by not publicising the gesture.
He further opened up to journalist on how government allegedly clogged his recent efforts to donate food to some parts of the country.
"Two months ago, I had organized 10 trucks carrying 30 tones of maize to give my brothers and sisters in Mulobezi because they had no food, but to my surprise, I was stopped from giving the little I had," he said.
The UPND leader also appealed to the Food Reserve Agency (FRA) and government to ban exportation of maize to other countries because the country did not have enough.