At last! Kaluba Bwalya, popularly known as Mikrophone 7 has launched his first Gospel album.
Going by the title 'current situation,' the album was launched on May 12, 2018 after a successful mix tape 'die again' in 2014.
The long awaited extended play took place at Mulungushi International Conference Center.
The night was kept alive by a band called 'kings men' as well as back up vocalists.
Kaluba (Mikrophone7), said the album consists of 11 songs and has been on sale since December 2017, and the market has been good since the album went on sale last year December.
He stated that his album features different prominent gospel musicians that have helped greatly to the successful launch of the album.
"The album features song bird, Esther Chungu, vocalist Abel Chungu and Magg44 also features on a love song dedicated to God named 'Anthem', to mention just a few, but the theme song current situation features Faith,"he explained.
Mikrophone 7 started recording gospel music in 2013 of which he has experienced great support in the gospel music industry than before.
"I must attest to the fact that many people have really helped me to get established in gospel music and that has really built who I am today," the artist stated.
The fully packed conference was entertained by all featured artist on the album and song bird Esther Chungu rocked the stage with her song titled 'Mubanga', and magg44 hyped the audience with the famous chorus 'Uzani uza vichani iwe.'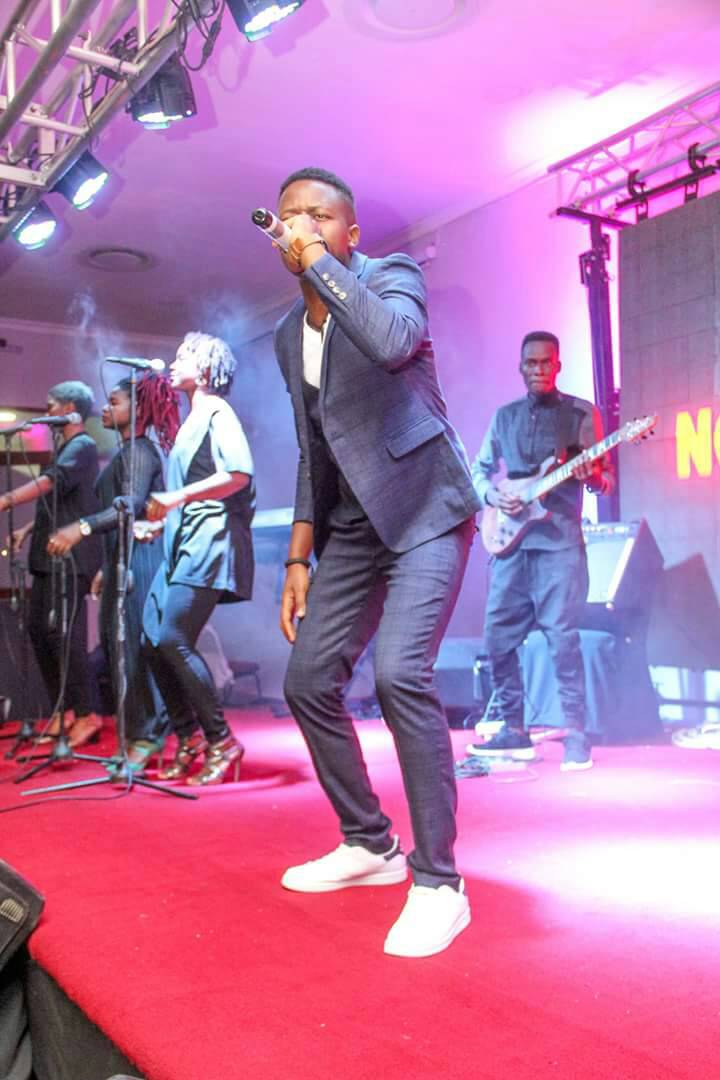 With different performances at night's launch, the audience had something to cheer on and was hyped to sing along.
Mikrophone 7 urged fans to support gospel music by buying albums as well as music online as he gets motivated for him to work even harder and produce good music.
"After starting gospel music I have been working extremely hard and used my calling which is to evangelise the gospel and this is done through my music and now it is quite timely to have an album".
And gospel legend Abel Chungu, who among others performed at the launch said time to support Zambian music is now and issues of piracy must be stopped.
"Nothing beats hard work and that has worked for me and other people am sure, the efforts and hard work we put in must be seen and therefore, people behind piracy must by all means be stopped," he said.
Mikrophone 7 expressed gratitude to everyone that made it possible for the launch to take place. These include blazer events, atmosphere events, brave only music, award winning dj Dj 800 as well as HK events.
He started with secular music and it only lasted for a year when he heard the calling to serve and sing for Lord and later started gospel in 2013,
"The transition was not the easiest of things to do," he added.
He further said that he will get back in the studio next year but people should look forward to more music.